Health & Science

KAVI is among several institutions investigating the possibility of a Covid-19 vaccine.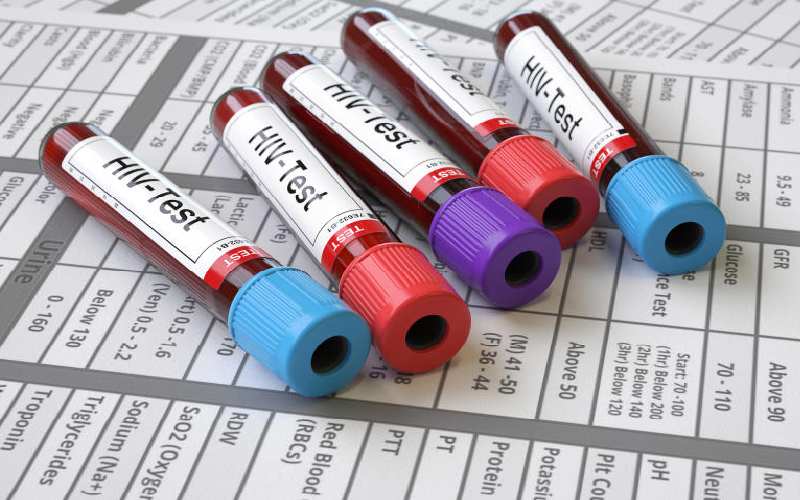 Kenya has turned to local institutions with experience in HIV vaccines for solutions to the unfolding Covid-19 crisis.
The Institute of Primate Research (IPR), a public agency, and the Kenya Aids Vaccine Initiative (KAVI) of the University of Nairobi have between them more than 30 years of experience in HIV vaccine development.
Twenty years ago KAVI launched the first Aids vaccine trial in Kenya-the first-ever specifically designed to combat an African strain of the virus. When it failed four years later, KAVI director Omu Anzala, who was a key investigator in the trial, said the country had achieved enormous research and vaccine development capability.
SEE ALSO: Coronavirus takes toll on cost of inputs for companies
"This may be a temporary setback but we have built a huge research capacity and human skills that may benefit Kenya in the future," Prof Anzala told journalists.
As the World marks Aids Vaccine Day today, KAVI is among several institutions investigating the possibility of a Covid-19 vaccine.
"Our institutions, including Kenya Medical Research Institute (Kemri) and IPR are involved in the search for a vaccine, and we shall keep you informed," President Uhuru Kenyatta stated last month.
"The government is currently helping us establish Covid-19 testing and a research hub to first understand the virus. Such knowledge will help in diagnosis as well as developing a possible vaccine," Dr Hastings Ozwara, IPR director, told The Standard.
The institute is the first in Africa to develop a homegrown and scientifically tested microbicide – a substance applied inside the vagina or rectum to reduce transmission of sexually transmitted infections – that kills HIV. The microbicide is ready for phase one human clinical trials.
SEE ALSO: Panic buying follows coronavirus across the globe
If the trials are successful, then Kenya will be the first country in the world to put an effective anti-HIV microbicide in the market.
The product, Unipron in which the government has invested Sh200 million has been in development for the last 13 years. "If it was not for the current Covid-19 disruption, we had hoped to complete the next phase within three to five years," said Peter Gichuhi Mwethera, Unipron's principal investigator.
African research
According to Dr Mwethera, the disruption caused by Covid-19 pandemic, especially in the manufacture and distribution of medical supplies emphasized the need for Africa to develop its own research and manufacturing capacity.
"For example, even if a Covid-19 vaccine is made today, Africa is likely to get a share long after the rest of the world," he said.
SEE ALSO: Coronavirus lingers in rooms and toilets but disinfectants kill it
Currently, Unipron for research and its by-product, a lubricant, are manufactured by a local pharmaceutical company, one of the two that are certified by the World Health Organisation (WHO).
Unipron is one of two HIV prevention products currently under assessment in Kenya.
Last year, KAVI launched clinical trials for a new HIV vaccine with the potential to stop the virus from infecting cells. "The trial will seek to answer questions on how safe the vaccine is and how well it can induce the human body to produce antibodies that can neutralise HIV," said Prof Anzala.
A member of the Covid-19 National Emergency Response Committee, Anzala has overseen more than a dozen HIV vaccine trials and says his team is not about to give up. "A vaccine is the only way to bring HIV to an end once and for all," he said.
The experts say developing a vaccine is hard work, time-taking and expensive, requiring regional and international collaboration.
Medical experts believe a cure for HIV is now possible at an affordable price.
During a global online conference on viruses in March this year, a team from Harvard University, US, reported clearing HIV from experimental monkeys.
Although the same drug, vesatolimod, showed less success when it was tested on HIV patients, researchers said it had indicated that a cure against the virus was finally possible.
In another study, Joseph Casazza of US National Institutes of Health reported progress in developing a preventive and a curative HIV vaccine. The vaccine has been successfully tested in monkeys and given to eight HIV positive human volunteers who will be followed for five years.
There are over a million HIV-positive Kenyans.
Currently the only available prevention against HIV is the condom and the daily HIV Prevention Pill (PreP) being used by 56,000 Kenyans.
In the current HIV funding year, the US President's Emergency Plan for Aids Relief targets raising this figure to 113,727 PreP users.