DRAPER — Early testing for COVID-19 antibodies in several Utah communities reveals a rate that is well above the statewide COVID-19 infection rate.
That likely means more people have had the virus than COVID-19 testing alone shows.
More than 500 people paid $70 for an appointment today at Galena Hills Park in Draper to find out if they had COVID-19 and never knew it.
The cities of Draper, Bluffdale, Riverton and Vineyard are sponsoring COVID-19 antibody testing for residents through a private company based in Layton, RapidScreen Solutions.
It's information the cities and the residents want to make important decisions.
"We're just curious to see if we've had it, and if so, I'd like to be able to donate," said Suzanne Menatti, who was at the drive-through testing with her husband.
She wants to donate plasma if her blood has those COVID-19 antibodies.
She has not had COVID-19 and has not had any of the symptoms, and neither has her husband. Menatti works at a hospital as a nurse and does not know whether she may have had COVID-19 without showing symptoms.
As for her husband, he travels regularly to Asia.
"I am hoping I had it, and I have antibodies, and can be able to donate and not be worried about the second wave," she said.
Turns out, she did not have the antibodies. Neither did her husband. Both tested negative, "So, we've been careful," she said. "But, I kind of wish we would have had it, and got it over with."
Within 48 hours of the announcement of COVID-19 antibody testing last week, more than 2,500 people signed up.
Most of them were curious about a mysterious respiratory illness they previously had and wanted to be able to rule out COVID-19.
"I got really sick a couple of months ago, and nobody really knew why. So, I was really curious whether I had ever had COVID," said Brittany Fenn, as she waited for the results for her finger prick blood test.
For now, the testing is sold out until the cities announce more availability.
"Once we get the data collated and can figure out what it means, I think we can start to understand how widespread it has been," said Troy Walker, mayor of Draper.
The four cities will eventually break the data down into ZIP codes so city leaders and residents can make location-based decisions.
Walker hopes to make testing available once a week in his community, and ideally, make it available for those who cannot afford a $70 test.
The goal is to detect antibodies related to COVID-19 to determine the true infection rate so leaders can make decisions about limiting the virus, and easing restrictions.
A COVID-19 virus test indicates whether a person has the active virus.
A COVID-19 antibody test indicates whether a person has already had COVID-19.
Statewide, among those who have been tested for COVID-19, 4.3% tested positive.
However, the rate for those who test positive for COVID-19 antibodies in two communities, after two days of testing, is more than twice that rate at 11%.
"When I see an 11% number after our first two days, that really surprised me. It's a lot more people than I thought," said Dr. Paul Benson, Rapid Screen Solutions Owner and Clinical Director.
He said one reason the antibody test rate is higher than the statewide infection rate, is because all of the people getting antibody tests so far chose to get tested because they thought they might have been sick.
That was the case for Ellen Burke, who was getting tested on her doctor's recommendation because she had a terrible, unexplained respiratory illness back in November.
"My doctor thinks I possibly could have had the virus back then," said Burke.
She does not want to take any chances because she is the primary caregiver for her 88-year-old mother who is in a high-risk group. She said, "I want to make sure that I'm safe. So I can continue to care for her."
Again, this testing opportunity is sold out. But the cities hope to make more testing available.
×
Related Links
Related Stories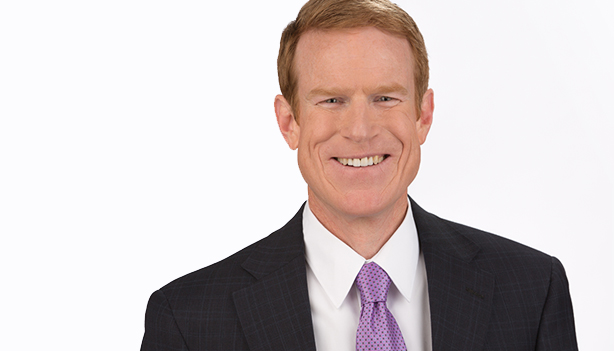 Jed Boal
More stories you may be interested in